AVK GATE VALVE, FLANGED, PN10/16
EN 558-2 S.14/DIN F4, DN40-600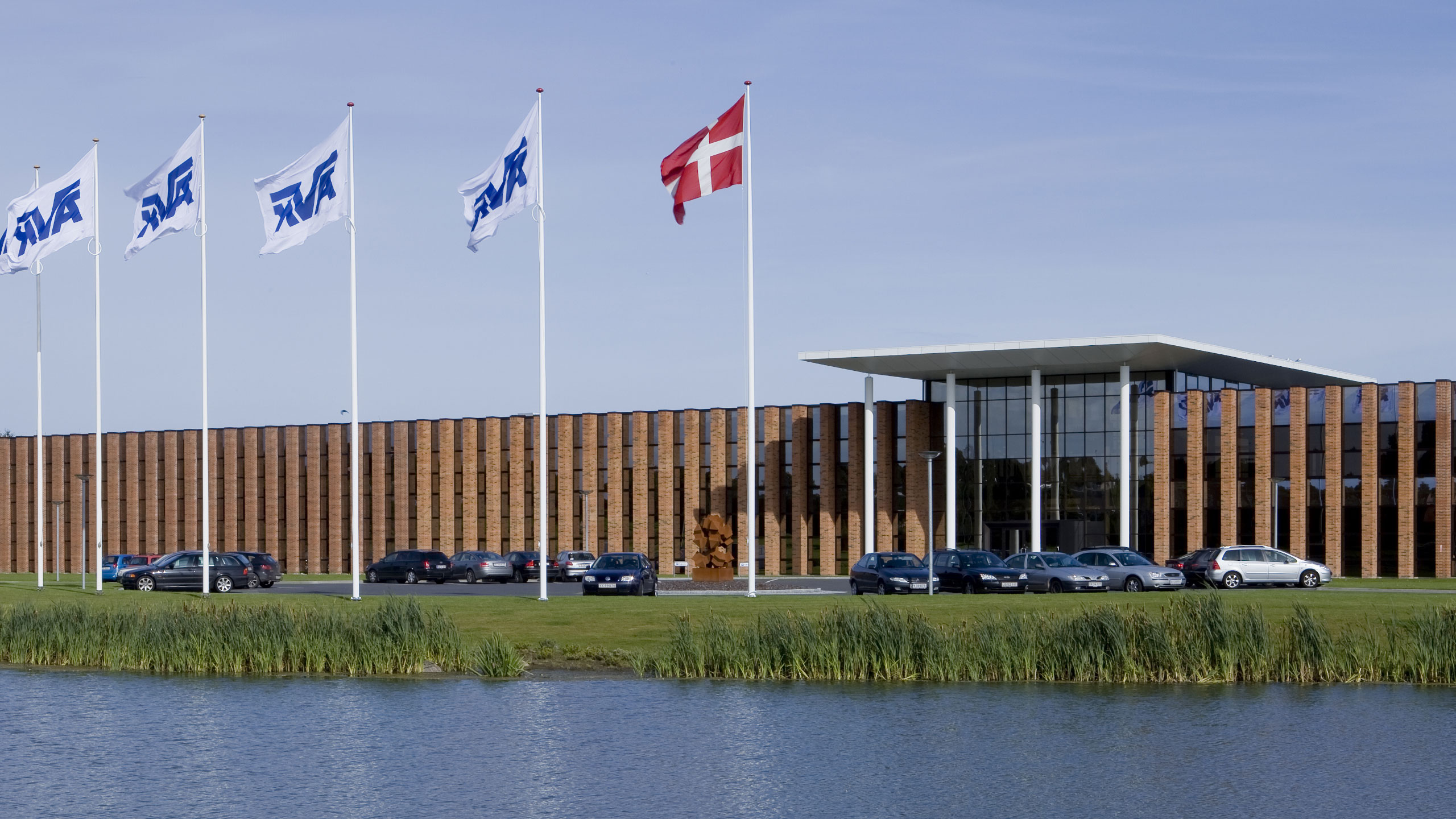 Contact
AVK International A/S
Bizonvej 1, Skovby, 8464 Galten, Denmark
Flanged gate valve EN 558-2 S.14/DIN F4. For drinking water and neutral liquids to max. 70°C
AVK gate valves are designed with built-in safety in every detail. The wedge is fully vulcanized with AVK's own drinking water approved EPDM rubber compound. It features an outstanding durability due to the ability of the rubber to regain its original shape, the double bonding vulcanization process and the sturdy wedge design. The triple safety stem sealing system, the high strength stem and the thorough corrosion protection safeguard the unmatched reliability.
Variant 06/30-0035
Connection:
Flanged
Material:
Ductile Iron
DN:
DN40 - DN600
PN:
PN16
Closing direction:
Clockwise to Close
Features
Fixed, integral wedge nut prevents vibration and ensures durability
Wedge fully vulcanized with drinking water approved EPDM rubber and equipped with wedge shoes to provide smooth operation
Large conical stem hole in the wedge prevents stagnant water
Wedge and body guide rails ensure stable operation
Stainless steel stem with wedge stop and rolled threads for high strength
Full circle thrust collar provides fixation of the stem and low free running torques
Triple safety stem sealing with an NBR wiper ring, a polyamide bearing with four NBR O-rings, and an EPDM rubber manchette
Round EPDM bonnet gasket fixed in a recess
Countersunk and sealed stainless steel bonnet bolts encircled by the bonnet gasket
Full bore
Low operating torque
Fusion bonded epoxy coating in compliance with DIN 3476 part 1 and EN 14901, GSK approved
DN 450-600 are fitted with stainless steel roller bearings providing low operating torques, ISO top flange, eye lifting bolts and optionally with DN 50 by-pass.
Reference nos. and dimensions:
AVK ref. no.
DN
mm
Flange
drilling
L
mm
H
mm
HD
mm
H3
mm
F
mm
F1
mm
F2
mm
Theoretical
weight / kg
Notes
2D/3D drawings
Enquiry
06-040-30-0146499
40
PN10/16
140
194
-
269
14
16
30
7.8

06-050-30-0146499
50
PN10/16
150
208
-
290
14
16
30
9.0

06-065-30-0146499
65
PN10/16
170
244
-
337
17
20
34
11

06-080-30-0146499
80
PN10/16
180
282
-
382
17
20
34
14

06-100-30-0146499
100
PN10/16
190
305
-
415
19
22
34
17

06-125-30-0146499
125
PN10/16
200
346
-
471
19
22
34
22

06-150-30-0146499
150
PN10/16
210
401
-
543
19
22
34
31

06-200-30-0046499
200
PN10
230
490
-
660
24
28
34
48

06-200-30-0146499
200
PN16
230
490
-
660
24
28
34
48

06-250-30-004
250
PN10
250
664
-
864
27
31
47
102

06-250-30-014
250
PN16
250
664
-
864
27
31
47
102

06-300-30-004
300
PN10
270
740
-
968
27
31
47
110

06-300-30-014
300
PN16
270
740
-
968
27
31
47
110

06-350-30-006
350
PN10
290
924
-
1184
32
37
55
220

06-350-30-016
350
PN16
290
924
-
1184
32
37
55
220

06-400-30-006
400
PN10
310
951
-
1241
32
37
55
240

06-400-30-016
400
PN16
310
951
-
1241
32
37
55
240

06-450-30-006
450
PN10
330
1167
1087
1487
Ø30
-
75
487

06-450-30-016
450
PN16
330
1167
1087
1487
Ø30
-
75
487

06-500-30-006
500
PN10
350
1142
1062
1500
Ø30
-
75
559

06-500-30-0060011
500
PN10
350
1142
1062
1500
Ø30
-
75
559

06-500-30-016
500
PN16
350
1142
1062
1500
Ø30
-
75
559

06-500-30-0160011
500
PN16
350
1142
1062
1500
Ø30
-
75
559

06-600-30-006
600
PN10
390
1285
1205
1705
Ø30
-
75
762

06-600-30-0060011
600
PN10
390
1285
1205
1705
Ø30
-
75
762

06-600-30-016
600
PN16
390
1285
1205
1705
Ø30
-
75
762

06-600-30-0160011
600
PN16
390
1285
1205
1705
Ø30
-
75
762
Components
| | | |
| --- | --- | --- |
| 1. | Stem | Stainless steel 1.4104 (430F) |
| 2. | Wiper ring | NBR rubber |
| 3. | O-ring | NBR rubber |
| 4. | Bearing | Polyamide |
| 5. | Bonnet | Ductile iron GJS-500-7 (GGG-50) |
| 6. | Thrust collar | Brass, DZR CW602N |
| 7. | Manchette | EPDM rubber |
| 8. | Bonnet bolt | Stainless steel A2, sealed with hot melt |
| 9. | Bonnet gasket | EPDM rubber |
| 10. | Wedge nut | Brass, DZR CW626N |
| 11. | Wedge | Ductile iron, EPDM encapsulated |
| 12. | Body | Ductile iron GJS-500-7 (GGG-50) |
| 13. | Key | Stainless steel |
| 14. | Wiper ring | NBR rubber |
| 15. | O-ring | NBR rubber |
| 16. | Bearing | Polyamide |
| 17. | Thrust washer | Stainless steel 1.4104 (430F) |
| 18. | Roller bearing | Stainless steel |
| 19. | Thrust collar | Stainless steel 1.4104 (430F) |
| 20. | O-ring | NBR rubber |
| 21. | Manchette | EPDM rubber |
| 22. | By-pass valve | Ductile iron GJS-500-7 (GGG-50) |
| 23. | By-pass bend | Ductile iron GJS-500-7 (GGG-50) |
| 24. | Washer | Stainless steel A2 |
| 25. | Nut | Stainless steel A2 |
| 26. | Bolt | Stainless steel A2 |
| 27. | Bolt | Stainless steel A2 |
| 28. | Washer | Stainless steel A2 |
| 29. | Plate for by-pass | Ductile iron GJS-500-7 (GGG-50) |
| 30. | Wedge shoe | Polyamide |
Test/Approvals
Hydraulic test according to EN 1074-1 and 2 / EN 12266
Seat: 1.1 x PN (in bar), Body: 1.5 x PN (in bar). Operation torque test
Approved according to ACS-France
Belgaqua approved
Approved according to DIN-DVGW Certificate NW-6203BN0117
Approved according to KIWA Certificate K 6320
Approved according to ÖVGW Certificate W 1.417
Approved according to SVGW Certificate No. 0301-4606
Standards
Designed according to EN 1074 part 1 & 2, Designed according to EN 1171
Face-to-face dimension according to EN 558 Table 2 Basic Series 14
Standard flange drilling to EN1092-2 (ISO 7005-2), PN10/16