AVK CENTRIC BUTTERFLY VALVE, SEMI LUG, PN10/16
Fixed NBR liner, stainless steel disc, DN50-300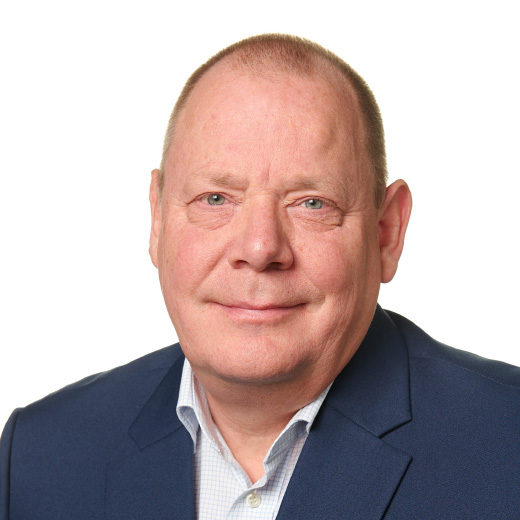 Product Manager, fire protection & water supply
Centric butterfly valve with fixed liner - semi lug - stainless steel disc for fire protection application
AVK centric butterfly valves with fixed liner feature an outstanding seating concept. The rubber is injection moulded directly on the valve body forming a permanent bond. Consequently, there is no risk of deformation or dislocation of the liner making the valves suitable under vacuum conditions. The combination of the profiled disc edge and the excellent AVK rubber quality ensures maximum durability of the liner.
Variant 75/31-023
Connection:
Flanged
Material:
Ductile Iron
DN:
DN50 - DN300
PN:
PN10/16
Features
Bonded vulcanized liner of NBR with an excellent compression set and thus ability to regain its original shape.
Streamlined disc with minimum flow resistance.
Profiled disc edge requires minimal deformation of the liner to achieve tight sealing, and results in less wear of the liner.
Shaft and disc of stainless steel AISI 431.
Shaft bearings of PTFE coated steel.
Top shaft sealing consisting of a bronze bushing with two EPDM O-rings.
Bottom shaft sealing consisting of a plug of galvanized steel with a copper sealing ring.
Low torques as a result of the profiled disc edge and fixed liner design.
Ductile iron body with PUR coating red RAL 3000.
Reference nos. and dimensions:
Scroll for more info
AVK ref. no.
DN
mm
Product
PN Class
L
mm
H1
mm
H2
mm
F2
mm
L5
mm
Actuator
Flange
Theoretical
weight/kg
75-0050-30-214202600204
50
PN16
43
118
63
34
12
90
2.8
75-0065-30-214202600204
65
PN16
46
126
71
34
12
90
3.6
75-0080-30-214202600204
80
PN16
46
133
78
34
12
90
3.9
75-0100-30-214202600204
100
PN16
52
147
98
34
12
90
5.1
75-0125-30-214202600204
125
PN16
56
160
109
34
12
90
7.0
75-0150-30-214202600204
150
PN16
56
180
133
34
14
90
9.5
75-0200-30-214202600204
200
PN16
60
204
158
34
14
90
14
75-0250-30-214201300204
250
PN10
68
245
194
45
15
125
24
75-0250-30-214202600204
250
PN16
68
245
194
45
15
125
24
75-0300-30-214201300204
300
PN10
78
270
219
45
15
125
36
75-0300-30-214202600204
300
PN16
78
270
219
45
15
125
36
Scroll for more info
Components
| | | |
| --- | --- | --- |
| 1. | Shaft | Stainless steel 431 |
| 2. | Bushing | Bronze |
| 3. | O-ring | NBR rubber |
| 4. | Body | Ductile iron GJS-400-15 (GGG-40) |
| 5. | Bearing | Steel, PTFE coated |
| 6. | Conical pin | Stainless steel 431 |
| 7. | Disc | Stainless steel 431 |
| 8. | Shaft | Stainless steel 431 |
| 9. | Liner | NBR rubber |
| 10. | Bearing | Steel, PTFE coated |
| 11. | Seal ring | Copper |
| 12. | Plug | Steel, galvanized |
Test/Approvals
Hydraulic test according to FM
Approved according to FM
Standards
Face-to-face dimension according to EN 558 table 5 basic series 20
End connection to EN 1092-2 PN 10/16