AVK SMART WATER, VIDI POSITIONER
Position indicator for AVK extension spindles (#14-22 or #23-32)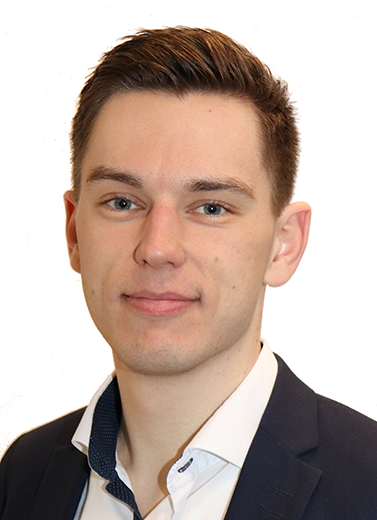 Contact
Lars Reinhard Rasmussen
Product Manager, AVK Smart Water
VIDI Positioner is a battery-operated device that detects the position of a gate valve and transmits data wirelessly.
VIDI Positioner is a smart device for indicating the position of gate valves. It detects the open/close position of a gate valve and transmits the data wirelessly.
The device is installed in combination with an AVK extension spindle on multi turn valves. After installation and activation, the device transmits information about the position of the valve to the VIDI Cloud platform or to a third-party software (e.g., SCADA or GIS).
VIDI Positioner provides water utilities with valuable insights into the use of valves by remotely monitoring the position of a valve by indicating whether it is open, close, or any percentages in between. Based on the provided information, water utilities can optimise the operation of the water distribution network, extend the lifetime of assets, and efficiently reduce water loss.
Features
Positioner:
Communication: NB-IoT (band 8 & 20) or LoRa® (868MHz)

Detects the position of the valve and transmits data to the VIDI Cloud or a third-party software

Material: Robust plastic cover, IP68*

Easy provisioning and configuration via NFC (AVK Assist app)

Operating temperature: -20 up to +65 °C

Fits on: AVK extension spindles (#14-22 and #23-32)

Accuracy: A quarter of a full turn (90°)

Transmits data immediately when the valve position change and retransmit the value after 5 min, 10 min, 1 hr, 6 hrs, 12 hrs, 24 hrs.

Transmits a keep-alive signal every 24 hrs if the position has not changed
Battery:
Embedded battery with up to 10-year lifespan**
Max. voltage output: 3.6 V
Size: 2x 1/2 AA-cell (NB-IoT and LoRa®)
Capacity / cell: 1200 mAh
* IP68: Maximum 24 hours of continuous submersion at 1 meter depth.
** Battery life depends on installation, environmental conditions and user interactions. Installation in areas with poor communication signal, low temperatures, use of iron covers or frequent network reconnections can affect battery life.
Downloads
Installation, Operation & Maintenance
Reference nos. and dimensions:
Scroll for more info
AVK ref. no.
Communi-
cation
Extension
spindle type
Spanner size
mm
H3
mm
D
mm
D1
mm
A
mm
B
mm
Theoretical
weight/kg
Notes
3004-002-003-000
LORA
FL
22
126
101
63
22
22
0.7
FL: Fixed Length
3004-002-004-000
LORA
FL
32
126
101
63
32
32
0.7
FL: Fixed Length
3004-002-005-000
LORA
T
22
52
101
63
22
22
0.2
T: Telescopic
3004-002-006-000
LORA
T
32
52
101
63
32
32
0.2
T: Telescopic
3004-002-011-000
NB-IOT
FL
22
126
101
63
22
22
0.7
FL: Fixed Length
3004-002-012-000
NB-IOT
FL
32
126
101
63
32
32
0.7
FL: Fixed Length
3004-002-013-000
NB-IOT
T
22
52
101
63
22
22
0.2
T: Telescopic
3004-002-014-000
NB-IOT
T
32
52
101
63
32
32
0.2
T: Telescopic
Scroll for more info
Components
| | | |
| --- | --- | --- |
| 1. | Position indicator | Luran S 778T (ASA) |
| 2. | Fixation plate | Luran S 778T (ASA) |
| 3. | Spanner | Cast steel |
Standards
EMC, RED, REACH, RoHS, CE