AVK MULTI FIRE HYDRANT, ABOVE-GROUND, PN16
Model N7, with traffic break-away design (Type C), single shut-off, DN80/100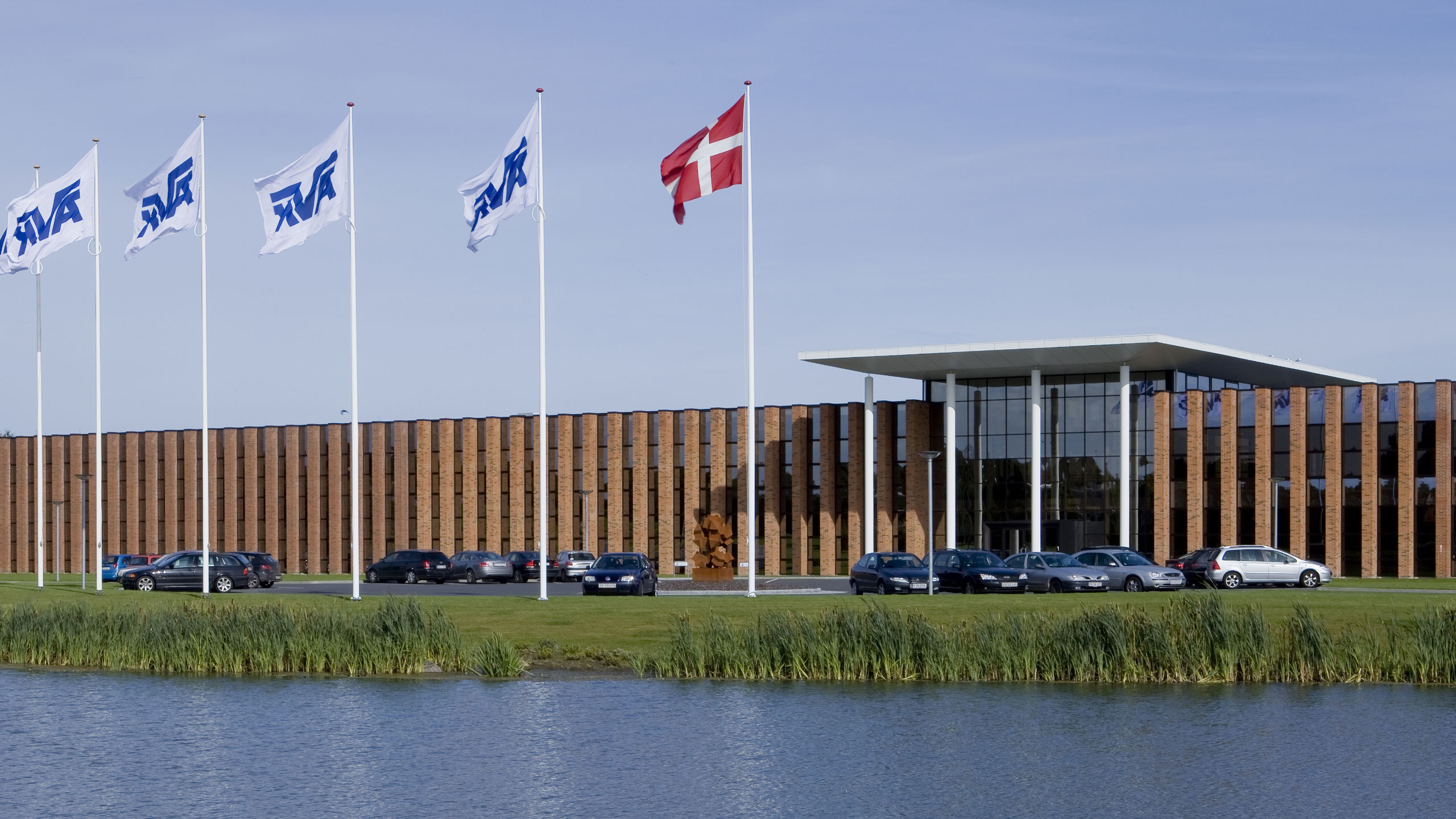 Contact
AVK International A/S
Bizonvej 1, Skovby, 8464 Galten, Denmark
Above-ground fire hydrant model N7 with traffic break-away design (Type C) - single shut-off for drinking water and neutral liquids to max. 60° C
AVK's Multi hydrants are available with multiple configurations. The heavy duty materials with extra corrosion protection, the PUR coated disc with high memory effect and the high flow capacity ensure durability and good performance. Series 84/91 is a single shut-off hydrant with traffic break-away design. The flanges connecting the upper and lower barrel are assembled with special stainless steel bushes designed to break if something hits the hydrant. These bushes are the only spare parts to be replaced in case of a breakdown.
Variant 84/91-001
Connection:
Flanged
DN:
DN80 - DN100
PN:
PN16
Features
Several Storz outlet configurations available eg. 2 x C, 2 x B, 2 x B + 1 x A, 2 x C + 1 x B etc.
Up to 4 outlets possible
Valve seat of dezincification resistant brass
Automatic drainage in flush proof design
Integrated air valve of brass
Disc with ductile iron core coated with PUR (Polyurethane) for maximum memory effect
Stainless steel bushes in the upper barrel flange, protecting against damage at traffic knock down
Kv value, DN 80: 1 x 65 outlet: 153 m³/h, 2 x 65 outlet: 153 m³/h
Kv value, DN 100: 1 x 65 outlet: 210 m³/h, 2 x 65 outlet: 217 m³/h
Drainage: Residual flow, DN 80/100: 17/22 ml – Time for drainage, DN 80/100: 120/215 sec/m.
Operating force resistance: MOT = 125 Nm, MST = 250 Nm
Hydrant head and lower barrel fusion bonded epoxy coating in compliance with DIN 3476 part 1 and EN 14901. Hydrant head additionally coated with a topcoat of UV resistant polyester coating
Upper barrel of heavy duty stainless steel
The gear positioned in the lower part and a loosely plugged connection of the operation pipes, makes the main hydrant sealing remain fully functional at an accidental traffic knock down.
Reference nos. and dimensions:
Scroll for more info
AVK ref. no.
DN
mm
Pipe cover
mm
H3
mm
H8
mm
H9
mm
Theoretical
weight/kg
Notes
84-080-91-21101015
80
1000
1886
770
220
51
2 x coupling C, 1 x coupling B
84-080-91-31101015
80
1250
2136
1020
220
56
2 x coupling C, 1 x coupling B
84-080-91-41101010
80
1500
2386
1270
220
61
2 x coupling B
84-080-91-41101015
80
1500
2386
1270
220
62
2 x coupling C, 1 x coupling B
84-100-91-21101010
100
1000
1886
725
265
61
2 x coupling B
84-100-91-21101012
100
1000
1886
725
265
61
2 x coupling B, 1 x coupling A
84-100-91-31101010
100
1250
2136
975
265
66
2 x coupling B
84-100-91-31101012
100
1250
2136
975
265
66
2 x coupling B, 1 x coupling A
84-100-91-41101010
100
1500
2386
1225
265
71
2 x coupling B
Scroll for more info
Components
| | | |
| --- | --- | --- |
| 1. | Operation nut | Aluminium |
| 2. | Straight pin slotted | Stainless spring steel 1.4310 |
| 3. | Washer | Stainless steel A2 |
| 4. | Hydrant head | Ductile iron GJS-400-15 (GGG-40) |
| 5. | Wiper ring | NBR rubber |
| 6. | Bearing bush | Brass |
| 7. | O-ring | EPDM rubber |
| 8. | Air valve | Brass |
| 9. | Coupling | Aluminium |
| 10. | O-ring | EPDM rubber |
| 11. | Cover with wire | Aluminium |
| 12. | O-ring | EPDM rubber |
| 13. | Head flange | Ductile iron GJS-400-15 (GGG-40) |
| 14. | Washer | Stainless steel A2 |
| 15. | Bolt, socket head | Stainless steel A2 |
| 16. | Upper stem rod | Stainless steel |
| 17. | Upper barrel | Steel 1.4541 |
| 18. | Foot flange | Ductile iron GJS-400-15 (GGG-40) |
| 19. | Washer | Stainless steel A2 |
| 20. | Bolt, socket head | Stainless steel A2 |
| 21. | Breakable bush | Stainless steel |
| 22. | Adaptor ring | Ductile iron GJS-400-15 (GGG-40) |
| 23. | O-ring | EPDM rubber |
| 24. | Lock ring | Ductile iron GJS-400-15 (GGG-40) |
| 25. | Bolt | Stainless steel A2 |
| 26. | Washer | Stainless steel A2 |
| 27. | Drain pipe | Polyamide |
| 28. | Clamp half | Ductile iron GJS-400-15 (GGG-40) |
| 29. | Lower barrel | Ductile iron GJS-400-15 (GGG-40) |
| 30. | Lower stem rod | Stainless steel 1.4021, GJS (GGG), PUR |
| 31. | Ring | Ductile iron GJS-400-15 (GGG-40) |
| 32. | Helical roll pin | Stainless spring steel 1.4310 |
| 33. | Stem guide | Ductile iron GJS-500-7 (GGG-50) |
| 34. | Stem | Stainless steel 1.4021 |
| 35. | Washer | POM |
| 36. | Stem nut | Brass |
| 37. | Sealing for ball stop valve | EPDM / core in GJS |
| 38. | Ball chamber | Ductile iron GJS-400-15 (GGG-40) |
Test/Approvals
Hydraulic test according to EN 1074-6 / W 386-P
Approved according to CE Reg. No. 0620-CPR-6122
Standards
Designed according to EN 1074 - 6:2008, Design according to EN 14384:2005
Standard flange drilling to EN1092-2 (ISO 7005-2), PN16