AVK GATE VALVE, FLANGED, PN 10/16
EN 558-14/DIN F4, SS stem, DN700-1000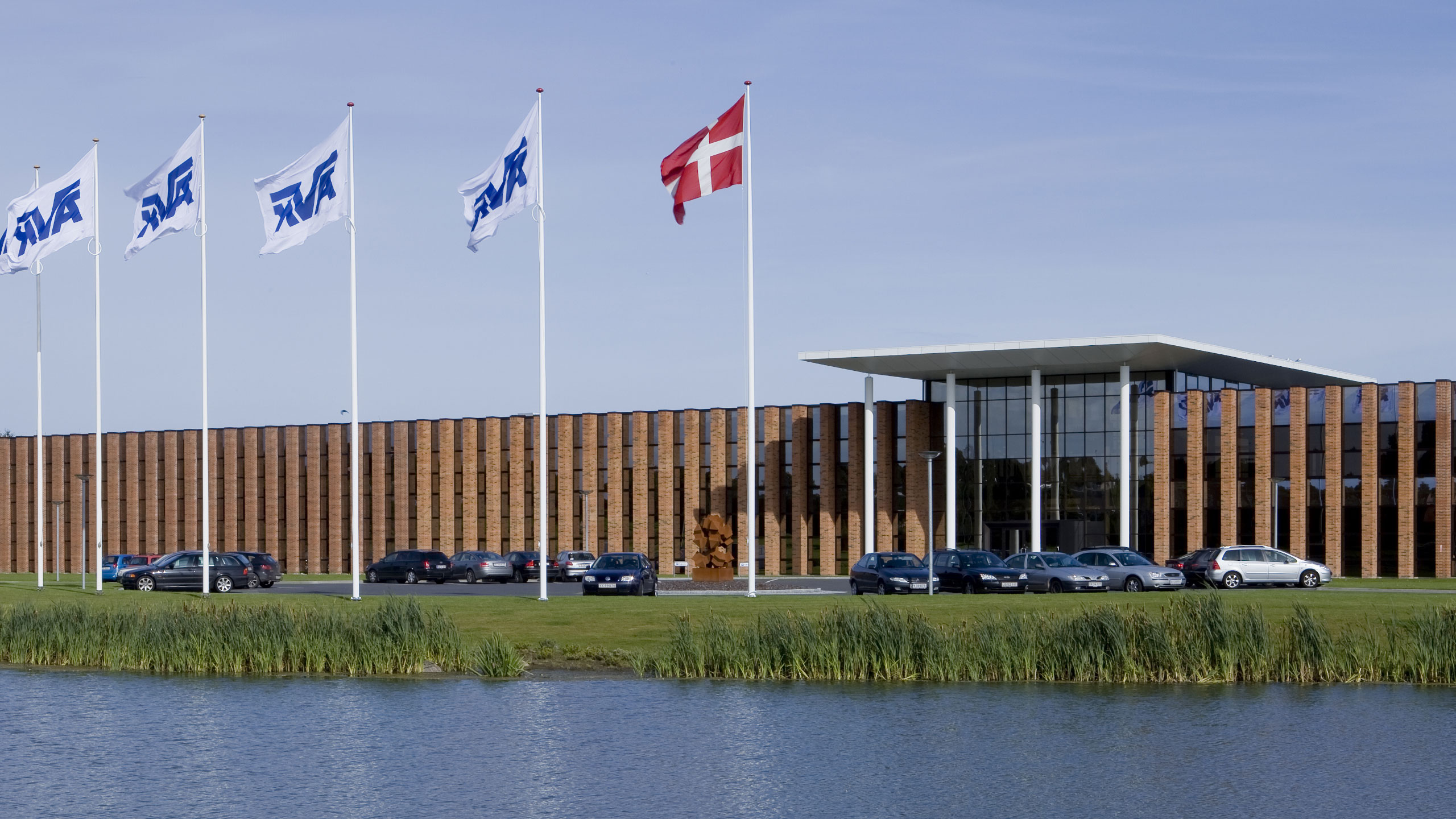 Contact
AVK International A/S
Bizonvej 1, Skovby, 8464 Galten, Denmark
Flanged gate valve EN 558-2 S.14/DIN F4. For drinking water and neutral liquids to max. 70°C
AVK gate valves are designed with built-in safety in every detail. The wedge is fully vulcanized with AVK's own drinking water approved EPDM rubber compound. It features an outstanding durability due to the ability of the rubber to regain its original shape, the double bonding vulcanization process and the sturdy wedge design. The triple stem seal system, the high strength stem and the thorough corrosion protection safeguard the unmatched reliability.
Variant 06/30-029
Connection:
Flanged
Material:
Ductile Iron
DN:
DN700 - DN1000
PN:
PN16
Closing direction:
Clockwise to Close
Features
Fixed, integral wedge nut prevents vibration and increases durability
Fully vulcanized wedge with guide rails, which ensure correct opening/closing
Polyamide wedge shoes protect the wedge rubber during opening and closing
Stainless steel stem with wedge stop
A large conical stem hole in the wedge creates circulation and prevents stagnant water
Four independent stem seals: outermost an NBR wiper ring protects against pollution from the environment, next the polyamide radial bearing is surrounded by four NBR O-rings followed by another O-ring around the stem and innermost an EPDM lip seal is the main hydraulic seals to the flow
Thrust bearing consisting of a series of stainless steel washers covered with a layer of PTFE coated bronze ensures low operating torque
Removable gland flange for under-pressure replacement of thrust- and radial bearings and seals
Round bonnet gasket fixed in a recess to prevent blow-out
Counterbored stainless steel bonnet bolts encircled by the bonnet gasket and sealed with hotmelt glue
ISO actuator flange; electric actuator or gearbox is recommended
Integrated lifting eyes for easy handling and 3/4" connection plug for venting or installation of air valve
Fusion bonded epoxy coating in compliance with DIN 3476 part 1 and EN 14901, GSK approved
All rubber parts with multiple drinking water approvals (DVGW, WRAS)
For installation with horizontal or vertical stem
Detachable covers at the bottom for flushing of wedge rail
DN700, 900 and 1000 with bosses for by-pass valve, which can be mounted on site. For DN800, the by-pass must always be premounted from factory.
Reference nos. and dimensions:
AVK ref. no.
DN
mm
Flange
drilling
L
mm
W
mm
H
mm
H3
mm
F2
mm
D2
mm
DH
mm
Ds
mm
Bolt
No.
Actuator
Flange
Theoretical
weight/kg
2D/3D drawings
Enquiry
06-1000-30-09043164
1000
PN10
550
1563
2067
2682
81
40
1160
37
28
F16
3141

06-1000-30-09143164
1000
PN16
550
1563
2067
2695
81
40
1170
44
28
F16
3203

06-700-30-00464
700
PN10
430
1211
1622
2070
81
40
840
31
24
F16
1403

06-800-30-00464
800
PN10
470
1211
1672
2180
81
40
950
34
24
F16
1467

06-900-30-00464
900
PN10
510
1523
2117
2675
81
40
1050
34
28
F16
3098

06-900-30-01464
900
PN16
510
1523
2117
2680
81
40
1050
41
28
F16
3131
Components
| | | |
| --- | --- | --- |
| 1. | Bonnet | Ductile iron GJS-500-7 (GGG-50) |
| 2. | Body | Ductile iron GJS-500-7 (GGG-50) |
| 3. | Grooved pin | Stainless steel |
| 4. | Wedge rubber | EPDM rubber |
| 5. | Wedge nut | Brass, DZR CW724R, low lead |
| 6. | Wedge | Ductile iron GJS-500-7 (GGG-50) |
| 7. | Wedge shoe | PA 6.6 |
| 8. | O-ring | EPDM rubber |
| 9. | Cover plate | Ductile iron GJS-500-7 (GGG-50) |
| 10. | Key | Stainless steel |
| 11. | Stem | Stainless steel |
| 12. | Gland flange | Ductile iron GJS-500-7 (GGG-50) |
| 13. | Thrust collar | Alu-bronze CW307G |
| 14. | Wiper ring | NBR rubber |
| 15. | Radial bearing | Polyamide |
| 16. | Thrust washer | Stainless steel |
| 17. | Seal | Hot melt glue |
| 18. | Thrust bearing | Bronze / PTFE composite |
| 19. | Stem seal | EPDM rubber |
| 20. | Seal | Hot melt glue |
| 21. | Bonnet bolt | Stainless steel A2 |
| 22. | Bonnet gasket | EPDM rubber |
| 23. | Plug for airvalve | Stainless steel 1.4404 |
| 24. | Blind plug | Stainless steel 1.4462, duplex |
| 25. | Blind plate | Ductile iron GJS-500-7 (GGG-50) |
Test/Approvals
Seat: 1.1 x PN (in Bar), Body: 1.5 x PN (in Bar). Closing torque test. |
Hydraulic test according to EN 1074-1 and 2 / EN 12266
Approved according to ACS Certificate 13 ACC NY 283
Belgaqua approved
Standards
Designed according to EN 1074 part 1 & 2
Face-to-face dimension according to EN 558 Table 2 Series14 / DIN 3202 - F4
Standard flange drilling to EN1092-2 (ISO 7005-2), PN10/16