AVK SUPA® FLANGE ADAPTOR, PN16
Universal, A2 bolt/A4 nut deltaseal, NF approved EPDM sealing, DN40-400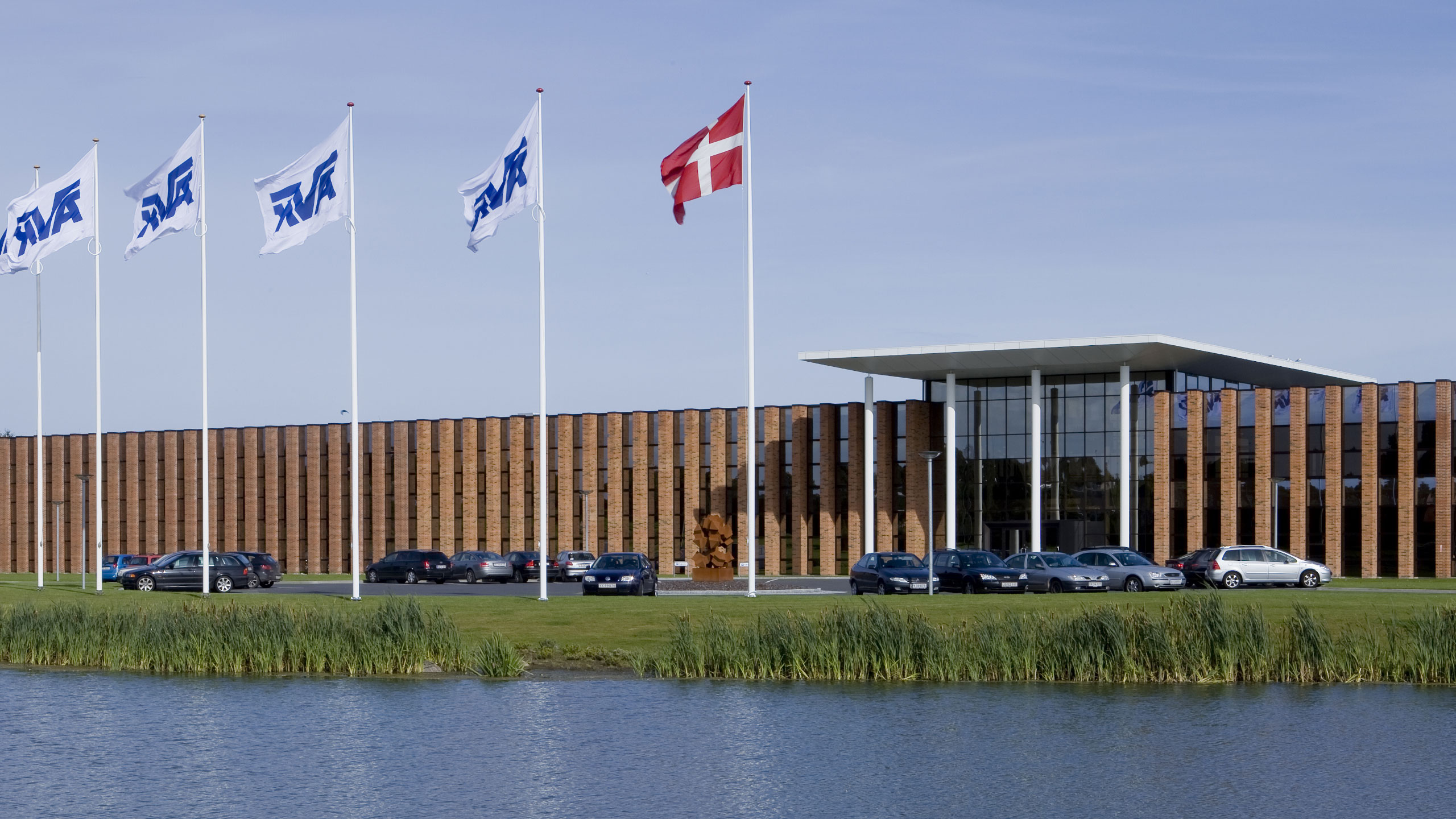 Contact
AVK International A/S
Bizonvej 1, Skovby, 8464 Galten, Denmark
Supa® adaptor - Bolts A2/Nuts A4 for drinking water and neutral liquids to max. 70°C
AVK Supa® is a range of universal straight couplings, step couplings and flange adaptors for cast iron, ductile iron, steel, uPVC and asbestos cement pipes. Supa® couplings are easy to mount due to the anti-friction coated bolts and nuts and the possibility of up to ±4° angular deflection. The stainless steel bolts and nuts and the high quality coating offer a durable corrosion protection.
Variant 603/A-6400
Connection:
Supa Coupling
Material:
Ductile Iron
DN:
DN40 - DN400
PN:
PN16
Features
±4° angular deflection
Drinking water approved EPDM gasket
The design with external bolts prevents corrosion between sleeve and bolts
The bolts of stainless steel A2 and the nuts of acid-resistant stainless steel A4 are anti-friction coated to offer easy tightening and to prevent galling
The bolt ends are protected with plastic caps
The moulded ribs in the gasket absorb minor imperfections in the pipe
Ductile iron with fusion bonded epoxy coating in compliance with DIN 3476 part 1 and EN 14901.
Reference nos. and dimensions:
AVK ref. no.
DN Range
mm
Pipe cover
range / mm
D
mm
L
mm
L1
mm
Theoretical
weight/kg
2D/3D drawings
Enquiry
603-063-000-6400
40/50
46 - 63
165
99
47
3.8

603-074-000-6400
50
57 - 74
165
99
47
3.9

603-074-001-6400
50/65
57 - 74
165
99
47
4.1

603-085-000-6400
50/65
68 - 85
185
99
47
4.2

603-106-000-6400
80
84 - 106
200
100
47
5.0

603-106-001-6400
80/100
84 - 106
229
100
47
5.3

603-119-000-6400
100
99 - 119
229
100
47
5.6

603-133-000-6400
100
109 - 133
229
101
47
5.8

603-133-001-6400
100/125
109 - 133
254
101
47
8.7

603-157-000-6400
125/150
132 - 157
285
116
53
8.3

603-183-000-6400
150
157 - 183
285
109
52
9.3

603-201-000-6400
150
176 - 201
343
112
52
10

603-215-000-6400
200
193 - 215
343
117
53
12

603-242-000-6400
200
218 - 242
353
117
53
12

603-268-000-6400
250
242 - 268
406
119
58
20

603-292-000-6400
250
266 - 292
406
119
58
19

603-306-000-6400
250
280 - 306
406
119
58
19

603-327-000-6400
300
301 - 327
483
120
61
22

603-350-000-6400
300
324 - 350
483
120
61
24

603-378-000-6400
350
352 - 378
533
120
61
28

603-396-000-6400
350
372 - 397
533
161
62
30

603-410-000-6400
350
384 - 410
533
161
62
34

603-436-000-6400
400
410 - 436
597
165
67
35

603-462-000-6400
400
436 - 462
597
165
67
42
Components
| | | |
| --- | --- | --- |
| 1. | Protection cap | Plastic |
| 2. | Washer | Steel, zinc plated |
| 3. | Nut | Stainless steel A4 |
| 4. | Bolt | Stainless steel A2 |
| 5. | Gland ring | Ductile iron |
| 6. | Gasket | EPDM rubber |
| 7. | Flange | Ductile iron |
Test/Approvals
Approved according to ACS-France
Belgaqua approved
Standards
Universal flange drilling to EN1092-2 (ISO 7005-2), PN 10/16