AVK CENTRIC WAFER BUTTERFLY VALVE, PN6/10/16
Loose EPDM liner for high temperature, with double acting pneumatic actuator, DN25-900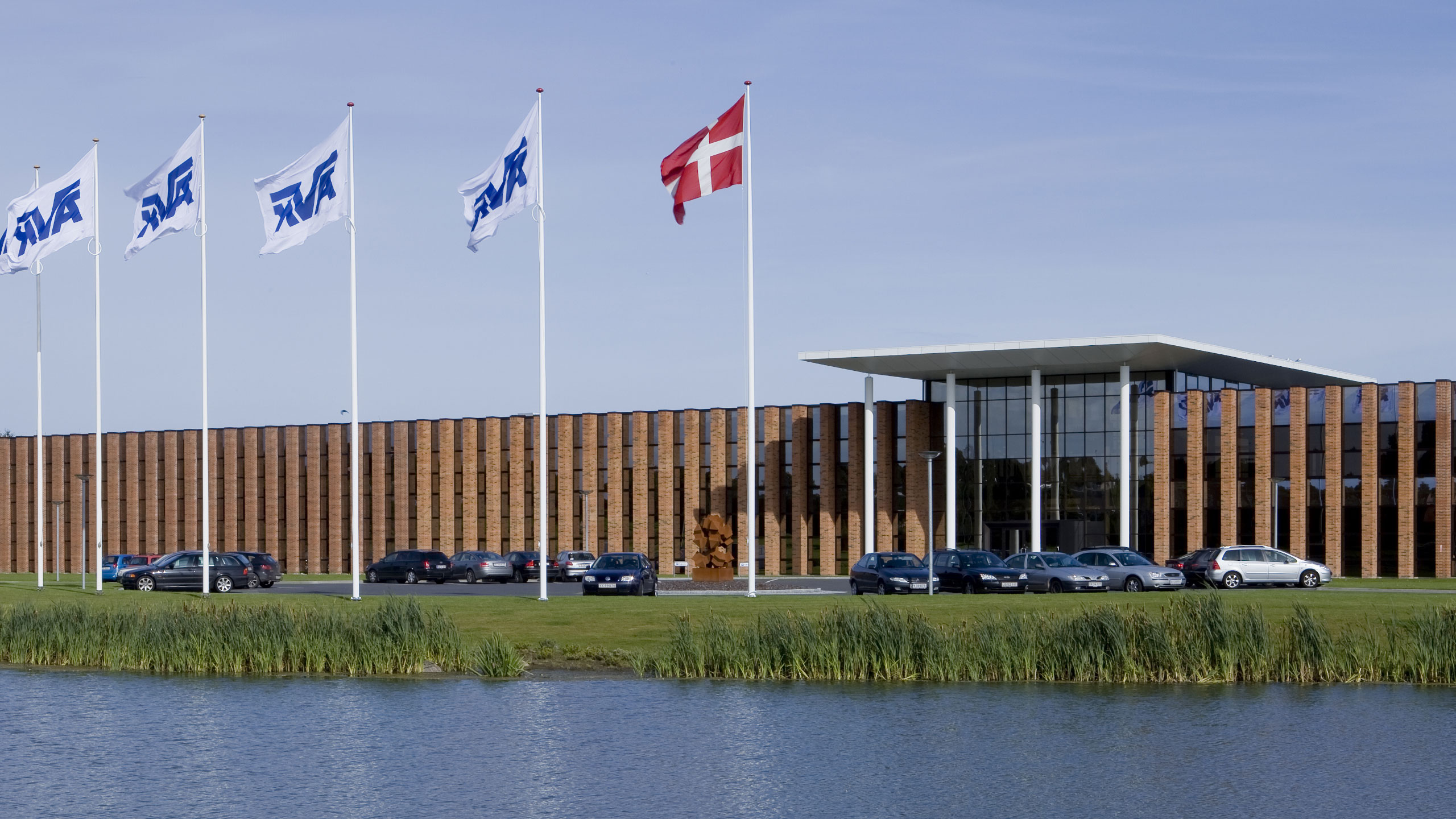 Contact
AVK International A/S
Bizonvej 1, Skovby, 8464 Galten, Denmark
Centric butterfly valve with loose liner and double acting pneumatic actuator - Wafer for wastewater treatment and HVAC to max. 110° C
AVK centric butterfly valves with loose liner are available in wafer, lug and U-section design with a wide standard range of actuators. The butterfly valves are designed with square driven anti-blowout shaft and slim disc of acid-resistant stainless steel with machined and polished disc edges resulting in low torques.
Variant 820/00-012
Connection:
Flanged
Material:
Ductile iron/ 1.4408 disc
DN:
DN25 - DN900
PN:
PN16
Features
Ductile iron with long neck for insulation
Loose liner of EPDM for high temperatures with integrated gasket faces and "saw profile" for optimum grip in body
Square driven anti-blowout shaft in one-piece design up to DN 400, and from DN 450 with key and keyway in two-piece stub design with two self-lubricating bearings
Slim disc of acid-resistant stainless steel with machined and polished edges reducing the friction between liner and disc
Low operating torques allowing use of cost-effective actuators
200 μ epoxy coating up to DN 400, 250 μ polyurethane from DN 450, optionally other coatings
According to PED 97/23/EC appendix 1
Mounted with a double acting pneumatic actuator: Body of extruded aluminum with ALODUR® corrosion protection up to DN 600, from DN 700 anodized and polyurethane coated. Anodized and polyester coated end caps. Honed cylinder surface and symmetric rack and pinion design for long service life. One-piece blow-out proof nickel-plated drive shaft with bearing guided one-piece pinion. High quality bearings and seals for low friction and a wide operating temperature range. All screws of stainless steel. According to EN ISO 5211, VDI/VDE 3845, NAMUR and ATEX (Directive 94/9/CE).
Reference nos. and dimensions:
AVK ref. no.
DN
mm
Product
PN Class
L
mm
L2
mm
H2
mm
W2
mm
W3
mm
W
mm
W1
mm
Theoretical
weight/kg
Notes
2D/3D drawings
Enquiry
820-0025-00-02020160005
25
PN16
30
101
51
110
215
92
154
3.1

820-0032-00-02020160005
32
PN16
30
101
51
110
215
92
154
3.1

820-0040-00-02020160005
40
PN16
33
108
54
130
235
92
154
3.7

820-0050-00-02020130005
50
PN10
43
120
72
135
240
92
154
4.7

820-0065-00-02020130005
65
PN10
46
138
82
150
255
92
154
5.3

820-0080-00-02020120005
80
PN 6
46
142
92
160
282
105
204
6.9

820-0100-00-02020120005
100
PN 6
52
162
102
180
302
105
204
8.4

820-0125-00-02020120005
125
PN 6
56
189
120
195
317
105
204
10

820-0150-00-02020120005
150
PN 6
56
214
133
210
345
119
241
13

820-0200-00-02020120005
200
PN 6
60
270
163
240
387
131
259
18

820-0250-00-02020120005
250
PN 6
68
324
196
279
466
159
333
33

820-0300-00-02020120005
300
PN 6
78
378
232
315
522
183
395
46

820-0350-00-02020120005
350
PN 6
80
425
257
330
556
201
423
60

820-0400-00-02020120005
400
PN 6
102
475
292
365
660
245
528
92

820-0450-00-02060021005
450
PN 6
113
538
355
397
746
284
605
151

820-0500-00-02060021005
500
PN 6
126
595
393
437
817
319
710
203

820-0600-00-02060021005
600
PN 6
153
695
464
522
955
371
812
303

820-0700-00-02060021005
700
PN 6
168
800
503
565
1025
418
855
407

820-0800-00-02060021005
800
PN 6
190
908
577
627
1087
418
855
637

820-0900-00-02060021005
900
PN 6
204
1015
643
696
1294
528
950
703
Components
| | | |
| --- | --- | --- |
| 1. | Bolt | Stainless steel A2 |
| 2. | Washer | Stainless steel A2 |
| 3. | O-ring | NBR rubber |
| 4. | Shaft | Stainless steel 420 |
| 5. | Body | Ductile iron GJS-400-15 (GGG-40) |
| 6. | Liner | EPDM, high temp. |
| 7. | Disc | Stainless steel 316 |
Test/Approvals
Hydraulic test according to EN 12266-1, P10/P12
Approved for wastewater / pressure test EN12266-1
Standards
Designed according to EN 593
Face-to-face dimension according to DIN/EN 558-1, series 20 (K1)
End connection to EN1092-2 PN 6/10/16, AS2129 TabD/E,ASME B16.1 CL150