For AVK post indicator valves, UL/ULC and FM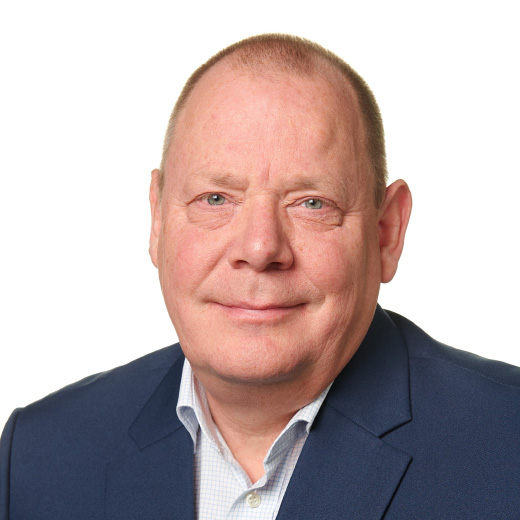 Product Manager, fire protection & water supply
Post indicator - Telescopic - Above ground - UL/ULC Listed & FM approved
AVK post indicators have a unique telescoping stem design which eliminates the need to disassemble and saw off sections of the stem during installation. The operating wrench can be locked on to make the valves tamper proof, and the AVK post indicators have a pre-cast threaded boss for mounting a supervisory switch.
Variant 34/00-001
Material:
Steel
DN:
DN50 - DN600
Closing direction:
Clockwise to Close
Features
UL/ULC listed and FM approved
Designed to operate on DN50-600 (2 inch - 24 inch) indicator valves
Telescopic indicator posts are available in 3 basic lengths. Each has a 23 inch adjustment range and can be easily adjusted in the field without disassembly.
Prepared for supervisory switch
Lockable with strap
Head and bonnet of ductile iron with epoxy coating internally and externally and a topcoat of UV-resistant polyester coating externally. Lower barrel of cast steel with bitumen coating, optionally of PVC.
Reference nos. and dimensions:
Scroll for more info
AVK ref. no.
DN
mm
T
mm
T factory set
mm
H1
mm
H1
Inch
Theoretical
weight/kg
Notes
34-050-00-00010010
50
505 - 1090
635
257
10
72
Not UL/ULC and FM approved
34-065-00-00010010
65
505 - 1090
635
270
10½
72
Not UL/ULC and FM approved
34-080-00-00010010
80
505 - 1090
635
285
11
72
Not UL/ULC and FM approved
34-080-00-02010010
80
1625 - 2210
1752
285
11
100
Not UL/ULC and FM approved
34-100-00-00010010
100
505 - 1090
635
330
13
72
34-100-00-01010010
100
1065 - 1660
1194
330
13
86
34-100-00-02010010
100
1626 - 2210
1752
330
13
100
34-150-00-00010010
150
505 - 1090
635
455
18
72
34-150-00-01010010
150
1065 - 1660
1194
455
18
86
34-150-00-02010010
150
1625 - 2210
1752
455
18
100
34-200-00-00010010
200
505 - 1090
635
575
22½
72
34-200-00-01010010
200
1065 - 1660
1194
575
22½
86
34-200-00-02010010
200
1625 - 2210
1752
575
22½
100
34-250-00-00010010
250
505 - 1090
635
685
27
72
34-250-00-01010010
250
1065 - 1660
1194
685
27
86
34-250-00-02010010
250
1625 - 2210
1752
685
27
100
34-300-00-00010010
300
505 - 1090
635
787
31
72
34-300-00-01010010
300
1065 - 1660
1194
787
31
86
34-300-00-02010010
300
1625 - 2210
1752
787
31
100
34-350-00-00010010
350
505 - 1090
635
980
38½
72
34-350-00-01010010
350
1065 - 1660
1194
980
38½
86
34-350-00-02010010
350
1625 - 2210
1752
980
38½
100
34-400-00-00010010
400
505 - 1090
635
1010
39½
72
34-400-00-01010010
400
1065 - 1660
1194
1010
39½
86
34-400-00-02010010
400
1625 - 2210
1752
1010
39½
100
34-450-00-00010010
450
505 - 1090
635
1283
50½
72
34-450-00-01010010
450
1065 - 1660
1194
1283
50½
86
34-450-00-02010010
450
1625 - 2210
1752
1283
50½
100
34-500-00-00010010
500
505 - 1090
635
1308
51½
72
34-500-00-01010010
500
1065 - 1660
1194
1308
51½
86
34-500-00-02010010
500
1625 - 2210
1752
1308
51½
100
34-600-00-00010010
600
505 - 1090
635
1537
60½
72
34-600-00-01010010
600
1065 - 1660
1194
1537
60½
86
34-600-00-02010010
600
1625 - 2210
1752
1537
60½
100
Scroll for more info
Components
| | | |
| --- | --- | --- |
| 1. | Stem nut | Copper alloy |
| 2. | Operating wrench | Ductile iron GJS-500-7 (GGG-50) |
| 3. | O-ring | NBR rubber |
| 4. | Circlip ring | Stainless steel A2 |
| 5. | Indicator bonnet | Ductile iron GJS-500-7 (GGG-50) |
| 6. | Tension pin | Stainless steel |
| 7. | Indicator head | Ductile iron GJS-500-7 (GGG-50) |
| 8. | Target sign | Aluminium |
| 9. | Bolt/washer | Stainless steel |
| 10. | Nut | Stainless steel |
| 11. | Sign cover | Glass |
| 12. | Screw | Stainless steel |
| 13. | Spacer pipe | Carbon steel |
| 14. | Target | Copper alloy |
| 15. | Upper stem | Steel |
| 16. | Lower stem | Steel |
| 17. | Lower barrel | Steel |
| 18. | Bolt | Stainless steel |
| 19. | Wrench nut | Ductile iron GJS-500-7 (GGG-50) |
| 20. | Tension pin | Stainless steel |
| 21. | Set screw | Stainless steel |
| 22. | Post indicator bell | Ductile iron GJS-500-7 (GGG-50) |
| 23. | Bolt/nut/washer | Stainless steel |
| 24. | Valve housing | Ductile iron GJS-500-7 (GGG-50) |
| 25. | Bolt | Stainless steel |
Test/Approvals
FM Approved. UL/ULC listed
Standards
Designed according to DIN/AWWA, Designed according to FM class no. 1110, Designed according to UL 789